Chip World
---
CHIPTUNES ALBUMS:



World 1-2

Vlad 2

Dubmood - Lost Floppies vol_1

Angry Video Game Nerd Adventures

Delta Airlines (DubMood, Zalza...) - The Knife

Maf - Beyond the Pouet

Maf - Tututu
Med - Very Best Of Med's Chiptune

Vincenzo - Chip Drops

Zalza - Back to the chipland
---

WHAT IS A CHIPTUNE ? A LITTLE DESCRIPTION...

A chiptune is a tune made with samples based from sound chips. The samples are ideally low bits (8 bits) and could be a set of simple waveforms (see below).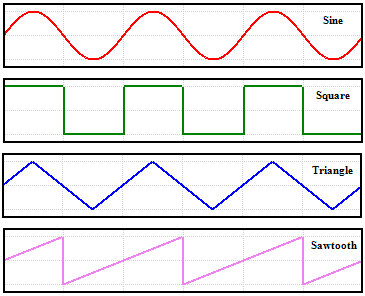 The Chiptunes are often referenced to game tunes on old consoles like Nes & Game Boy but also to the first personal computers like Atari, Amiga & Amstrad systems.
Composing a chiptune is somewhat quite difficult because you need to use effects a lot to make a good use of chip samples but in the other hand chiptunes are often short in duration.
First chiptunes were limited to 4 channels and 8 bits samples due to chip & tracker limitations. But now you can find chiptunes in a less restrictive format.
Nowadays a lot of songs use chip samples, mostly in pop and techno kinds of music.